Gary Lane is a Registered Psychologist with over 20 years organisational and counselling experience. Gary commenced his career as a Psychologist in the Australian Regular Army. This position involved the assessment of civilian general entry and officer applicants, as well as specialist selection, such as civilians going to the Antarctic, SASR, Military Intelligence, etc. In addition, Gary was the recipient the EF Campbell Medal for the development and implementation of training programs for career succession planning management within the Australian Defence Force.
As an officer at 1 Psych Unit, Gary was responsible for the provision of psychological briefs and debriefs for many United Nations contingents including in-country debriefing in Cambodia. He was a member of the SAS selection board and the Security Officer of his unit. He then served with Military Intelligence, finishing his military career with 14 years of service, including service in the Infantry in the early 1970s.
Gary was employed as the State Manager, Employee Assistance Service – Queensland Police Service, where he led and managed Police Psychologists and Social Workers across the state as well as supervising and coordinating all Peer Support Programs. In addition, the role involved the provision of advice to the Minister of Police, the Commissioner of Police and Senior Management. During this period Gary was a recipient of an FBI National Academy Scholarship to investigate international procedures and best practice in the assessment of Undercover Police Officers and criminal profiling. As a result Gary worked with the Michigan State Police, the FBI and New Scotland Yard and studied the assessment procedures used by these enforcement agencies.
After leaving the QPS Gary established Phoenix Psychological Services and has been providing quality services to organisations and community members ever since.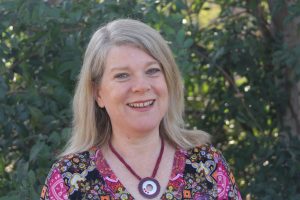 Liz Lane is a Registered Psychologist with over 20 years experience in lifestyle management, conflict management, counselling and effective HR practice. Liz commenced her career assisting disadvantaged young people develop effective life skills and overcome life difficulties. In her early years Liz worked in a number of Youth Housing Projects and Co-ordinated a Youth Program aimed to re-engage young people into the education system. Assisting them to break their life cycle and initiate a functional lifestyle within the community.
Liz worked for the Queensland Police Service (QPS) for almost ten years. Initially she held the position of Psychologist in the Equity and Diversity Unit. It was her role to professionally supervise and train the QPS Harassment Referral Officer and Conciliators Network. Liz finished her time in the QPS as a project worker in the Supportive Leadership Program, where she assisted in the development and delivery of State-wide leadership programs.
Liz joined Gary as a full partner of Phoenix Psychological Services in 1999. She is a qualified mediator and has been providing training and mediation services to organisations for over 15 years.