The Art of Mindful Play Workshop
The man (or woman) who does not play has lost forever the child who lived in him – Pablo Neruda
We all remember being 'sent out to play' as children and most of us welcomed the uninhibited freedom we experienced as a normal part of life and headed off with siblings or with our friends and simply played. Without plans or designs we engaged fully in the moment and allowed the moment to unfold, often experiencing pure joy and contentment. For many of us, our ability to fly with the spirit of the moment and play (just for the sake of it) has left our schedule. We don't have time to play and would feel guilty if we indulged in a senseless act of fun – just because we could. Even though we may take leisure time, hobby time or exercise time for a lot of us this is not done with the same spirit as 'playtime'. For a lot of us our leisure time is to 'recharge or regroup' often from a state of exhaustion, our hobby time is to create a painting others will admire and worthy of putting on the wall and our exercise time is to escape from our current life situation or because we know we should.
Take a moment to remember the spirit of play from your childhood. The spontaneity of the moment, where you slid down the slide for the act of sliding, not for the outcome of becoming an athlete. Where you allowed your imagination to take you like a leaf on the wind and time dissolved into the freedom of the moment. Even if you slipped when you ran and grazed your knees, after a short amount of anguish, you started running after the ball again with your friends and the pain dissolved into the past. We are talking of those moments where the act of play was totally free of stress or distress you simply lived the moment – fully, richly and deeply.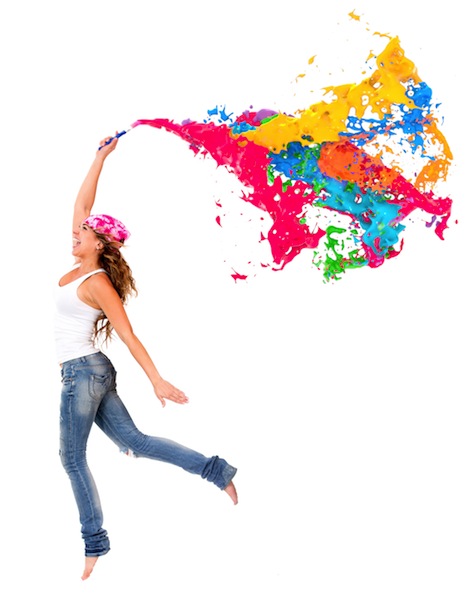 Over the workshop:
Lizzie Conner (Artist) and Liz Lane (Psychologist) will engage you in a range of art exercises aimed to kindle the joy of play, explore the psychology of play and participate in mindful meditation exercises (drawn from both Philosophy and Psychology) aimed at fostering a sense of play.
You will have the opportunity to explore both your creative and psychological barriers that have potentially overlayed your sense of play.
You will be provided with tools that you can continue to practice after the workshop to keep growing play in your everyday lives.
Most importantly the two days will simply be fun!
Upcoming Workshops:
25th – 26th February 2017
To express an interest please: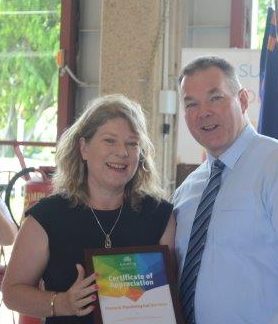 Liz Lane is a Psychologist with over 20 years' experience providing workshops in a variety of topics including enhancing individual well-being & resilience (for more information go to www.phoenixps.com.au) . She has taught mindful practices to clients and groups over this time and has personally used mindful practices to enhance her life balance for the past 35 years. Liz would refer to herself as a hobby time artist and affectionately regards Lizzie as one of her mentors.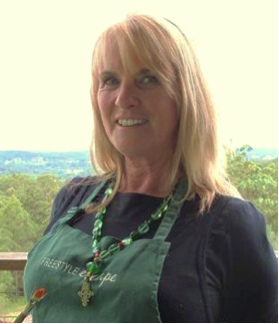 Originally from Sorrento in Victoria,. I now reside in Mudjimba on the Sunshine Coast, Queensland, where I run classes and workshops on the Sunshine Coast , Brisbane and Fiji. I have worked as a professional artist for over 30 years, and have been tutoring for over 20 years with some very diverse groups of people.
I work in a range of mediums i.e. acrylic, water colour, oil paint, and a range of drawing media – and taking from nature I often incorporate elements from my environment for a more tactile mixed media experience of surfaces, many of which I create myself.   Website:   www.lizzieconnor.com.au