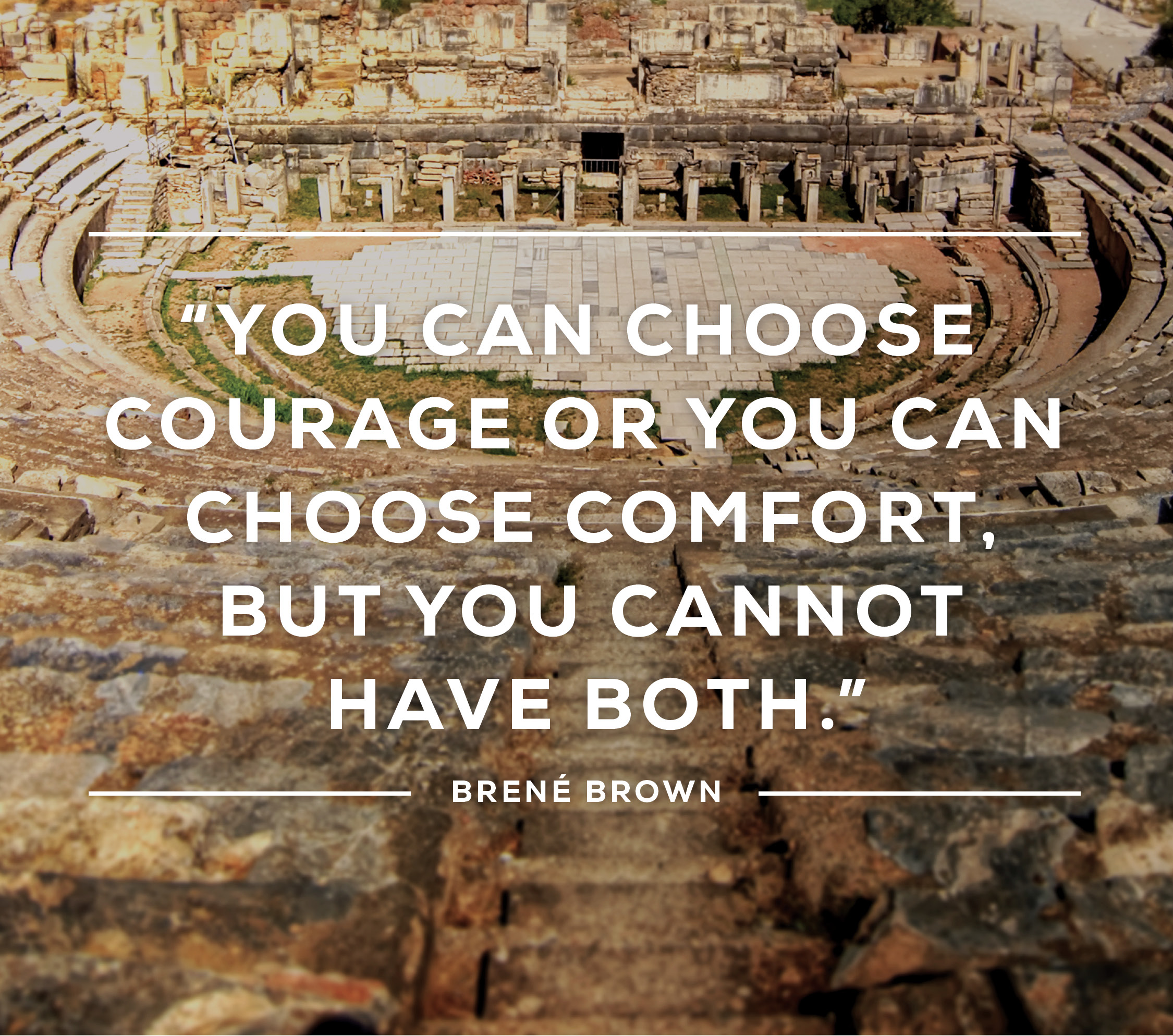 In this 2 day Daring Greatly™ intensive workshop, you will dive deeply into the curriculum based on Dr Brené Browns New York Times best seller "Daring Greatly". You will explore a personal arena where you would like to "show up, be seen and live brave", challenging the thoughts, emotions and behaviours that prevent us from living an authentic, whole hearted life`.
Attending Daring Greatly™, will help you to:
Practice courage and lean into vulnerability i.e. "show up, be seen and live brave" – Brené Brown
Let your values light the way
Understand trust in a way that helps to deepen relationships
Bring compassion and engage empathy, for yourself and others
Know that you are worthy of love and belonging; and
Practice shame resilience skills effectively.
Further information is available at www.thedaringway.com
Workshop Information
The Workshop: 
A weekend of deep experiential learning that provides insights into how to step into life's arena and be seen. We will explore the role that shame and vulnerability play in our lives and includes exclusive Brené Brown videos. You will receive a Daring Greatly™ Guidebook and you don't need to have read Brené Brown's bestselling book 'Daring Greatly' to attend. However, if you are excited this is a great way of building a foundation in the topic before the workshop.
Cost:
Early Bird book before 4 January 2020 $370
Book after 4 January 2020 $410
Dates and Time:
Day 1 Saturday 1st February 2020. 8:30am to 5pm
Day 2 Sunday 2nd February 2020. 8:30 am to 5pm
Catering: light refreshments for morning and afternoon tea. Please bring your own lunch
Location: Relax in an idyllic semi-rural setting on 25 acres. The workshop will be held at 403 German Church Road Mt Cotton Qld
Spaces are limited so book now